As I sit here, surrounded by the gentle glow of amethyst and the soft caress of rose quartz, I am reminded of the first crystal I ever held. It was a small, unassuming piece of leopardskin jasper, yet it marked the beginning of a lifelong journey of discovery and healing. This journey, spanning over 30 years, has not only transformed our store but also the lives of those who walk through its doors, seeking solace in the embrace of these natural wonders.
Embracing Healing: The Transformative Power of Crystals
The Essence of Crystal Healing
Crystal healing is more than a practice; it's a journey into the heart of nature's miracles. Each crystal vibrates with an energy as unique as the individuals who seek them.
Amethyst: A haven of tranquility and a beacon of spiritual awakening.
Rose Quartz: The embodiment of love in its purest form, nurturing the heart's deepest wounds.
Clear Quartz: A symphony of clarity and amplification, echoing the whispers of the soul.
Integrating Crystals into Daily Life
From meditation aids to elegant décor, crystals offer a multitude of ways to harmonize your daily life. They serve not just as tools, but as silent companions on your journey to inner peace and self-discovery.
Our Journey with Crystals
Every crystal in our store carries a story, a fragment of the journey we've shared with our community. These stones have been silent witnesses to tears, laughter, and moments of profound transformation.
A Fun Fact to Spark Your Curiosity
Did you know that the largest crystal ever found is a selenite crystal in Mexico's Cave of Crystals, measuring a staggering 12 meters in length? Imagine the energy it must hold!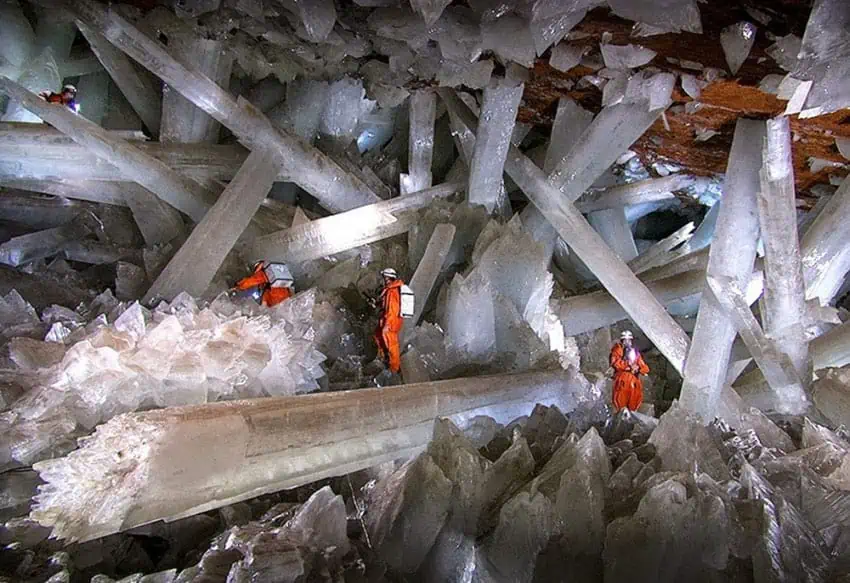 https://mexiconewsdaily.com/wp-content/uploads/2021/04/1-a-Cave-of-Crystals-Giant-Crystal-Cave-acgmaterials.jpg
Final Thoughts
As we continue to explore the enchanting world of crystals, we invite you to join us in this journey of healing and discovery. Whether you're a seasoned collector or just beginning to explore the world of crystals, remember that each stone is a universe unto itself, waiting to align with your energy.
Looking to start your crystal journey? Visit our store or contact us for a personal guide into the world of crystals, backed by our 30 years of experience and passion.
With gratitude – Sandra Marshall